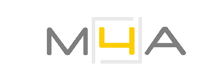 MILAN DESIGN WEEK | YASUTA Veneered Surfaces & Design + Yoshie Nishikawa
EventsUpcoming events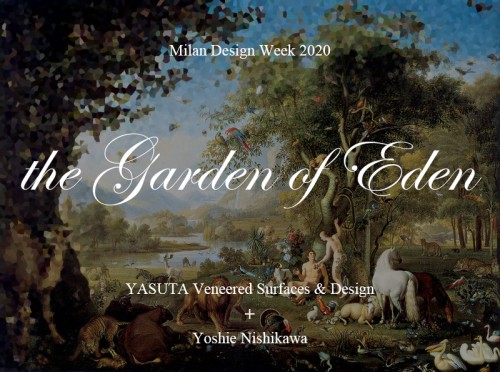 YASUTA Veneered Surfaces & Design
presents
The Garden of Eden | YASUTA Veneered Surfaces & Design + Yoshie Nishikawa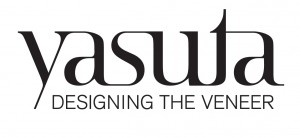 MILAN DESIGN WEEK
16-21 June, 2020
D Studio, Via della Spiga 7 – 20121 Milan
Opening party: venerdì 19 giugno, ore 20-23 / Opening party: Fridayy, 19 June, 8 pm – 11 pm
Orari di apertura 16/21 giugno: ore 10 – 20  / Opening hours 16/21 June: 10 am – 8 pm
Comunicazione a cura di / Communication by
MADE4ART | Milano
press@made4art.it | PRESS KIT Download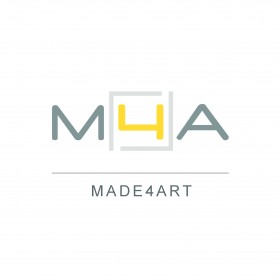 Segui le attività di MADE4ART anche nostri social network #made4art
Facebook    |    Twitter   |   Instagram   |    Linkedin    |     Pinterest | MADE4ART Official Channel – Youtube

Conosciuto per la qualità e l'artigianalità dell'impiallacciatura del legno, il marchio giapponese YASUTA Veneered Surfaces & Design
condivide in occasione della Milan Design Week 2020 un'esperienza creativa con la fotografa Yoshie Nishikawa, esprimendo
le benedizioni di Madre Terra. Un progetto dove la fotografia incontra il design, tramite continui rimandi e confronti, per creare
un unico linguaggio espressivo all'interno di una grande installazione in grado di far vivere al visitatore un'esperienza visiva
integrata.
La natura, protagonista delle creazioni YASUTA e delle fotografie di Nishikawa, rivela la propria armonia, positività e capacità
di donare la vita.
Un evento realizzato in collaborazione e con la comunicazione di MADE4ART.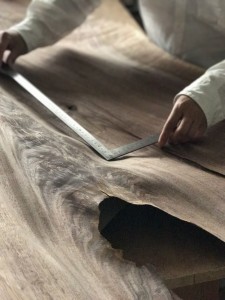 ________________________________________________________________________
ENGLISH VERSION
Known for the quality and craftsmanship of wood veneer, the Japanese brand YASUTA Veneered Surfaces & Design
shares a creative experience with photographer Yoshie Nishikawa for Milan Design Week 2020, expressing the blessings
of Mother Earth. A project where photography meets design, through continuous references and comparisons, to create a
single expressive language within a large installation capable of making the visitor live an integrated visual experience.
Nature, the protagonist of YASUTA creations and Nishikawa's photographs, reveals its harmony, positivity and ability
to give life.
The event created in collaboration and with the communication of MADE4ART.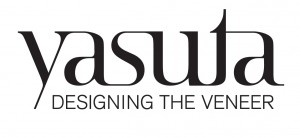 MILAN DESIGN WEEK
YASUTA Veneered Surfaces & Design
presents
The Garden of Eden | YASUTA Veneered Surfaces & Design + Yoshie Nishikawa
16-21 June, 2020
D Studio, Via della Spiga 7 – 20121 Milan
Opening party: venerdì 19 giugno, ore 20-23 / Opening party: Fridayy, 19 June, 8 pm – 11 pm
Orari di apertura 16/21 giugno: ore 10 – 20  / Opening hours 16/21 June: 10 am – 8 pm
YASUTA Veneered Surfaces & Design
7-163 Otashinmachi Yao-city Osaka Giappone
www.veneer.co.jp
info@yasuta.com
Comunicazione a cura di / Communication by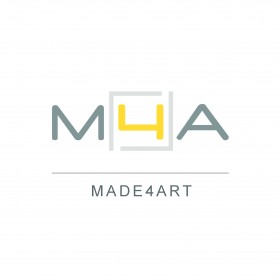 MADE4ART | Art sp, communication and art services studio
Milan – Italy
press@made4art.it | PRESS KIT Download
Follow MADE4ART  on #made4art
Facebook    |    Twitter   |   Instagram   |    Linkedin    |     Pinterest | MADE4ART Official Channel – Youtube