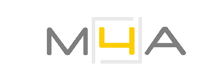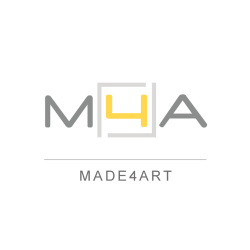 MADE4ART, spazio espositivo, studio di comunicazione e di servizi per l'arte e la cultura, nasce nel 2012
dalla collaborazione tra Vittorio Schieroni ed Elena Amodeo come piattaforma per una nuova concezione
della comunicazione e dei servizi per l'arte e la cultura.
Con sede a Milano nel cuore dello storico quartiere degli artisti Brera, in pieno centro e a due passi dal Duomo e dal
Teatro alla Scala MADE4ART MADE4ART offre servizi per privati, artisti, designer, stilisti, galleristi, collezionisti, studi
professionali, aziende, istituzioni pubbliche e private italiane e straniere con soluzioni progettate su misura e curate in
ogni dettaglio: pianificazione e curatela di eventi, mostre e progetti artistici in sede e fuori sede, servizi di
comunicazione, consulenza artistica e servizi di graphic design, con particolare attenzione all'arte, al design,
alla moda e alle eccellenze del Made in Italy.
La sede di MADE4ART è anche uno spazio polifunzionale, una concept gallery in grado di ospitare eventi, mostre,
presentazioni e incontri culturali: una vetrina per le nuove proposte della contemporaneità.
MADE4ART | Via Ciovasso 17 – Quartiere Brera, Milano
Scopri i nostri servizi | Contatti
MADE4ART | SPAZIO, COMUNICAZIONE E SERVIZI PER L'ARTE E LA CULTURA
> SCARICA LA BROCHURE COMPLETA
Nelle foto: immagini della sede di MADE4ART con opere di Stefano Paulon | Via Ciovasso 17, Milano | Quartiere Brera
MADE4ART, space for exposition, communication and art services studio, is founded in 2012 by Vittorio Schieroni
and Elena Amodeo with a new idea for communication and services for arts and cultures.
Based in Milan in the heart of the historic Brera artists' district, in the center and a stone's throw from the Duomo and from the
Teatro alla Scala MADE4ART offers services to italian and foreign artists, designers, stylists, art dealers, collectors, individuals
and companies, public and private institutions, with personalized solutions: art project, events management in
MADE4ART space or offsite, communication services, art advisory and graphic design services, with particular
attention to arts, design, fashion and the excellence of Made in Italy.
MADE4ART is found in the centre of Milan in Tortona district, ex industrial area which became one of the
principal centers of international creativity for arts, design and fashion. It is also a multifunctional space, a
concept gallery for exhibitions, book presentations, courses, seminars and cultural meetings.
A perfect location to show and introduce new contemporary tendencies.
MADE4ART | Via Ciovasso 17 – Brera District, Milan
our services | Contacts