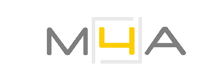 Banca Generali | Visione e illusione | Sandro Giordano e Massimo Giordano

Banca Generali Via San Paolo 7 – Milano 27 settembre – 24 novembre 2017 Opening & Special Cocktail mercoledì 27 settembre, ore 18.30 R.S.V.P. press@made4art.it Comunicazione e organizzazione a cura di MADE4ART Scarica il comunicato stampa Scarica gratuitamente il catalogo della mostra Banca Generali per la Rassegna ARTISTI SOTTO IL DUOMO è lieta [...]...

TAXI | Spazio ERRATUM

TAXI With view of ERRATUM collection ERRATUM | Milano what is the place for sound art? 23 October – 20 November 2017 | 23 ottobre – 20 novembre 2017 Opening Monday 23 October, 8 p.m. | Opening lunedì 23 ottobre, ore 20 Download Press Release | Scarica il comunicato stampa The event is realized [...]...

MADE4ART in collaborazione con Lido Palace Hotel – Santa Margherita

MADE4ART  in collaborazione con Lido Palace Hotel di Santa Margherita Ligure è lieto di presentare una selezione di opere degli artisti e fotografi Guido Alimento, Paolo Bongianino e Marina Carboni. Le opere saranno esposte per la stagione estiva 2017 presso il Lido Palace Hotel, storico albergo in stile liberty situato sul lungomare di Santa [...]...