Oct 7th
2019
Posted in arte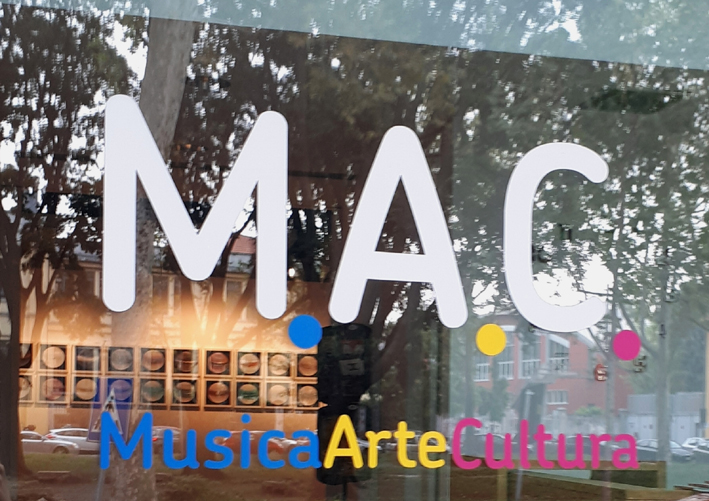 Darsena Milano Tango Marathon | M.A.C. Musica Arte Cultura
27-29 September 2019

On the occasion of Darsena Milano Tango Marathon, the MADE4ART space in Milan is pleased to present an exhibition
of paintings by the Japanese artist Shuhei Matsuyama and art photographs by Raffaele Canepa.MADE4ART, art space,
communication and service studio for art and culture based in Milan, in the Tortona area, is specialized in consulting
and providing of works of contemporary art with particular attention to fine art photography.
Darsena Milano Tango Marathon is hosted at M.A.C. Musica Arte Cultura. Address: M.A.C. – Musica Arte Cultura (Milan),
from 27th to 29th September 2019.
M.A.C. is the new location for cultural and corporate events managed by the Giuseppe Verdi Symphonic Orchestra
Foundation. Opened in 2015, it has already hosted a substantial number of chamber music concerts and this is its
Premiere for Tango events. This space, which is owned by the Milanese Transport Company (ATM) , fully fits into the
landscape of the industrial areas redeveloped and returned to the city of Milan as places of artistic and cultural interest.
For more information:
MADE4ART | Via Voghera 14, Milan | www.made4art.it – info@made4art.it
MADE4EXPO.IT | The exclusive website of contemporary artworks curated by MADE4ART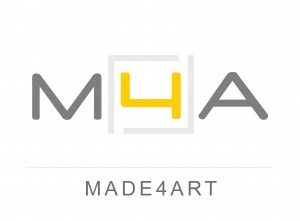 SHUHEI MATSUYAMA [ Tokyo, 1955 ]
Title of the works: Primo Shin-On
Mixed media and japanese papers on panel
Explore all the artworks by Shuhei Matsuyama on www.made4expo.it | The exclusive website of contemporary
artworks curated by MADE4ART
COURTESY BY MADE4ART | MILAN
Shuhei Matsuyama is an important japanese artist who was born in Tokyo in 1955. His works have been exhibited
in over 100 solo exhibitions and 150 group exhibitions in art galleries and prestigious public and private venues mainly
in Italy, Japan, Saudi Arabia and the United States. He has also collaborated with major hotels and companies including
Four Season Hotel, Mandarin Hotel, Sony and MITSUBISHI. Matsuyama's work is inspired by the theories of Kandinsky
as "color is an inner sound" but also reveals a deep connection with the expressive modalities of oriental culture. Starting
from the philosophical intuition, Matsuyama paints the Shin-on, or the sound of things, the music that originates and express
them.The Japanese's artist's premise is that everything is Shin-on, sound, and his painting becomes the visible materialization
of this idea. The theme of the Shin-on in Matsuyama is of this nature.
It establishes a subtle relationship between the visual and the acoustic in which one refers to and inevitably suggests the
other. In their silence, Matsuyama's pictures present themselves as scores to be read, to be brought to life. The gaze invites
the mind to discover them, to wander through them like a landscape.
RAFFAELE CANEPA [ Genoa, 1974 ]
Title of the works: [Milan > 720 nm]
fine Art print on baryta paper
Limited edition of 5 copies per photo.
COURTESY BY MADE4ART | MILAN
The Artist is represented by the MADE4ART (Milan).
For further information: MADE4ART, Milan |info@made4art.it
Raffaele Canepa is an italian photographer, he was born in 1974 in Genoa. In 1973 he moved to Milan where for
almost 20 years he worked as a producer for TV shows and ADV and a director for broadcast and web documentaries
and series. A few years later he stepped into professional photography and he started exploring the reign of infrared
light. MILANO>720nm is a still open project which the artist started back in 2015 experimenting Infrared Photography
on landscapes and architecture. After modifyng his camera by removing the sensor filter, he shoots covering the lens
with an infrared filter, wich completely blocks visible light and only lets infrared light reach sensor. Technically, what
these pictures show, is not visible by naked eye.
The most distinctive trait of Infrered Photography is the rendition of bright foliage apposed to deep dark skies. Infrared
invisible-to-the-heavily altered. Crispy details and almost no human presence push the cityscapes atmosphere towards
a surreal mood; in some very personal way, he likes to describe these as "very silent pictures".