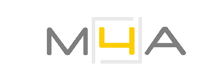 ERRATUM | LISTEN 2! | Evento SPAZI 2018 – Il festival dei project space milanesi
EventsPast events

LISTEN 2!
a cura di Sergio Armaroli e Steve Piccolo
ERRATUM | Milano
Erratum: what is the place for sound art?
dal 5 al 7 ottobre 2018, dalle ore 18 alle 21
L'EVENTO ADERISCE A SPAZI 2018 | Il festival dei project space milanesi
ERRATUM | Milano
about sound | visual | text
what is the place for sound art?
Viale Andrea Doria, 20 – Milano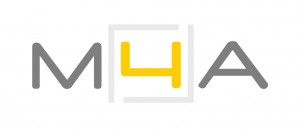 MADE4ART | press@made4art.it
PRESS KIT Download

In occasione di SPAZI 2018 – il festival dei project space milanesi, verrà presentato presso ERRATUM il nuovo
concept album di Sergio Armaroli e Steve Piccolo Listen! Vol.2 MadeRadioArt AudioMagazine pubblicato da
EmptyWordsEdition in tiratura limitata all'interno di un percorso ideale di ascolto e di interior listening con
una micro-performance e alcuni frammenti di Sergio Armaroli ed una esposizione di lavori fotografici (and
overwriting) di Steve Piccolo tratti dalla serie The Audience of the End, the End of the Audience e contenuti nel
booklet Cd.
ERRATUM è uno spazio milanese dedicato al suono, alla poesia e all'arte concettuale. Studio d'artista e spazio
di ascolto e sperimentazione curato da Sergio Armaroli e Steve Piccolo, ERRATUM si presenta al pubblico come
un laboratorio di idee dove la contaminazione tra le arti e il loro incontro con la musica porta a risultati inaspettati
proponendosi come punto di riferimento per creativi, musicisti, poeti e artisti. L'attività di ERRATUM si articola
attraverso esposizioni, performance artistiche e musicali, incontri tematici e presentazioni di libri, pubblicazioni
musicali e video; in collaborazione con MADE4ART di Milano.
Listen 2!
a cura di Sergio Armaroli e Steve Piccolo
ERRATUM | Milano
Erratum: what is the place for sound art?
dal 5 al 7 ottobre 2018, dalle ore 18 alle 21
L'EVENTO ADERISCE A SPAZI 2018 | Il festival dei project space milanesi
ERRATUM | Milano
about sound | visual | text
what is the place for sound art?
Viale Andrea Doria, 20 – Milano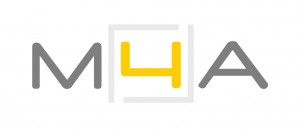 MADE4ART | Comunicazione e servizi per l'arte e la cultura
di Vittorio Schieroni ed Elena Amodeo
www.made4art.it | press@made4art.it
PRESS KIT Download