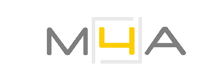 Spazio ERRATUM – Jackson Mac Low | Bare Attention
EventsPast events

JACKSON MAC LOW | BARE ATTENTION
a cura di Steve Piccolo e Sergio Armaroli
Erratum, Milano
Erratum: what is the place for sound art?
8-22 maggio 2017
Via Doria 20, 20124 Milano
Ph: Beatrice Buzzi
ASCOLTI E PERFORMANCE
Lunedi 8 maggio, ore 20.00
Lunedi 15 maggio, ore 20.00
Lunedi 22 maggio, ore 20.00
PERFORMER
Sergio Armaroli, Francesca Gemmo, Steve Piccolo, Walter Prati, Gak Sato
Erratum presenta il progetto artistico dedicato a Jackson Mac Low (Chicago, 1922 – New York, 2004) Bare Attention, a cura
di Sergio Armaroli e Steve Piccolo.
In esposizione un'opera originale di Jackson Mac Low, lavoro a china su carta dove parola e suono si fondono in maniera
inscindibile, insieme alla diffusione di materiale proveniente dall'archivio sonoro di Mac Low.
Nelle giornate dell'8, del 15 e del 22 maggio saranno presentate performance e letture poetiche riproposte ed eseguite dai
performer Sergio Armaroli, Francesca Gemmo, Steve Piccolo, Walter Prati e Gak Sato.
"Non sono mai stato interessato solo ai suoni delle parole. Penso sempre che i significati di qualsiasi unità linguistica che
includo siano importanti almeno quanto i suoni, fossero suoni isolati d'eloquio, sillabe, parole, frammenti di parole,
frammenti di frasi, frasi complete – anche quando non sono organizzate ed ordinate dalla sintassi normativa e non hanno
alcun significato stabilito, fisso e cumulativo. Ogni volta che una voce umana produce un suono, trasmette un significato
emotivo e/o semantico, semplice o complesso. E questo vale anche per le lettere e altri simboli grafici." (Jackson Mac Low)
Spazio di ascolto e sperimentazione, Erratum si presenta al pubblico come un laboratorio di idee dove la contaminazione
tra le arti e il loro incontro con la musica porta a risultati inaspettati proponendosi come punto di riferimento per creativi,
musicisti, poeti e artisti. L'evento è realizzato in collaborazione con M4A-MADE4ART di Milano.Jackson Mac Low è stato
poeta, scrittore, musicista e performer. Autore di oltre trenta libri, i suoi lavori sono stati pubblicazioni ed eseguiti – spesso
realizzati da lui stesso e da sua moglie, la poetessa e compositrice Anne Tardos, autrice di numerosi libri fra cui The
Dik-dik's Solitude: New Selected Works Uxudo, and Mayg-shem Fish – negli Stati Uniti e all'estero. Numerosi i premi
conseguiti durante la sua carriera, tra cui Guggenheim, NEA, NYFA, CAPS fellowships, 1999 Wallace Stevens Award of
the Academy of American Poets.
JACKSON MAC LOW | BARE ATTENTION
a cura di Steve Piccolo e Sergio Armaroli
ASCOLTI E PERFORMANCE
Lunedi 8 maggio, ore 20.00
Lunedi 15 maggio, ore 20.00
Lunedi 22 maggio, ore 20.00
PERFORMER
Sergio Armaroli, Francesca Gemmo, Steve Piccolo, Walter Prati, Gak Sato
8-22 maggio 2017
Erratum
about sound | visual | text
Via Doria 20, 20124 Milano | Orari di apertura: su appuntamento
www.erratum.it – erratumemme@gmail.com – m. 333 9692237
In collaborazione con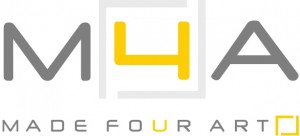 MADE4ART | Comunicazione e servizi per l'arte e la cultura
di Elena Amodeo e Vittorio Schieroni | www.made4art.it, press@made4art.it
PERFORMANCE
8 maggio ore 20
S.E.M. [1992]
Phonemicon from "Hereford Bosons 1" [1984]
A Vocabulary for Carl Fernbach-Flarsheim [1968]
15 maggio 8 maggio ore 20
Thing of Beauty – selected works by Jackson Mac LowSteve Piccolo, reading
22 maggio 8 maggio ore 20
Letters for Iris Numbers for Silence [1961]con partecipazione del pubblico
PLAYLIST
MerzMix 2000 Mac Low/Tardos voci, Andrew Bolotowsky flauto
Guru-Guru Gatha 1975 Mac Low voce
Piece for Sari Dienes 1960 (estratto) Mac Low/Tardos voci/perc.
Tara Gatha 1975 Mac Low/Tardos voci
Black Tarantula Crossword Gathas 1974 (estratto) Mac Low voce
Free Gatha 1 1978 e Free Gatha 2 1981 Mac Low/Tardos voci
Phonemicon from Hereford Bosons 1 1984 (estratto) Mac Low/Tardos voci
Ph: Beatrice Buzzi
Un evento Expo in Città
Jackson Mac Low | Bare Attentioncurated
by Steve Piccolo and Sergio Armaroli
ERRATUM | MilanErratum: what is the place for sound art?
8 – 22 May 2017
LISTENING SESSION AND PERFORMANCES
Monday 8 May, 8 pm | Monday 15 May, 8 pm | Monday 22 May , 8 pm
Sergio Armaroli, Francesca Gemmo, Steve Piccolo, Walter Prati, Gak Sato
Erratum is proud to present the a tribute to Jackson Mac Low (Chicago, 1922 – New York, 2004) Bare Attention,
curated by Sergio Armaroli and Steve Piccolo. Visitors to the listening sessions and performances can also see an
original work by Jackson Mac Low, a large piece in ink on paper which words and sounds blend in an inseparable
way, while listening to aural materials from the Mac Low sound archive. On the 8th, 15th and 22nd of May,
performances and poetry readings will be presented by Sergio Armaroli, Francesca Gemmo, Steve Piccolo,
Walter Prati and Gak Sato. "I've never been only interested in the sounds of words. I always think of the meanings
of whatever linguistic units I include as being at least as important as their sounds, whether they be separated
speech sounds, syllables, words, word fragments, phrases, sentence fragments, or sentences – even when they
are not ordered by normative syntax and have no fixed accumulative or total meaning. Whenever a human voice
produces a sound, it carries meaning – emotive and/or semantic, simple or complex. And I think this is also true
of letters and other graphics symbols."(Jackson Mac Low). A space for listening and experimentation, Erratum
offers a laboratory of ideas where the contamination between the arts and their encounter with music lead to
unexpected results. The artist-run space sets out to be a reference point for listener/viewers, musicians, poets
and artists. The event is realized in collaboration with M4A-MADE4ART. Jackson Mac Low was a poet, writer,
musician and performer. The works of this author of over thirty books have been published and performed
extensively in the United States and overseas, often together with his wife, the poet and composer Anne Tardos.
Mac Low received many awards during his career, including Guggenheim, NEA, NYFA and CAPS fellowships,
the Wallace Stevens Award and the Dorothea Tanning Award from the Academy of American Poets in 1999.
Jackson Mac Low | Bare Attention curated
by Steve Piccolo and Sergio Armaroli
8 – 22 May 2017 | Opening time: on appointment
LISTENING SESSION AND PERFORMANCES
Monday 8 May, 8 pm | Monday 15 May, 8 pm | Monday 22 May , 8 pm
Performers: Sergio Armaroli, Francesca Gemmo, Steve Piccolo, Walter Prati, Gak Sato
ERRATUM | Via Doria 20, 20124 Milan – Italy
www.erratum.it – erratumemme@gmail.com – m. +39 333 9692237
In collaboration with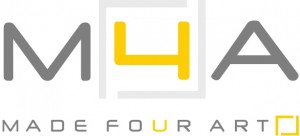 M4A – MADE4ART | Comunicazione e servizi per l'arte e la cultura
Elena Amodeo and Vittorio Schieroni | www.made4art.it – press@made4art.it
PERFORMANCE
8 May 8 PM
S.E.M. [1992]Phonemicon from "Hereford Bosons 1" [1984]
A Vocabulary for Carl Fernbach-Flarsheim [1968]
15 May 8 PM
Thing of Beauty – selected works by Jackson Mac LowSteve Piccolo, reading
22 May 8 PM
Letters for Iris Numbers for Silence [1961]
with audiance participation
Expo in Città