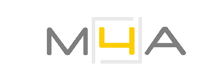 Thomas Masters. This Side Of The Mountain
EventsPast events

Thomas Masters. This side of the mountain
M4A – MADE4ART, Milano
26 novembre – 3 dicembre 2015 / 26th November – 3rdDecember 2015
Inaugurazione giovedì 26 novembre, ore 18.30 / Opening Thursday the 26th November, h. 6.30 p.m.

Lo Spazio Made4Art di Milano presenta la prima personale in Italia del Maestro americano Thomas Masters (Chicago, 1954),
"This Side Of The Mountain", con una selezione di opere rappresentative della sua ultima produzione artistica.
In esposizione 24 lavori in acrilico della serie SOUL-POEMS, un nucleo di opere che indagano il tema della condizione umana.
"Questo lato della montagna riguarda ciò che conosciamo della nostra esistenza. Questo lato è incentrato su ciò di cui abbiamo
avuto esperienza, testimonianza, sensazione, su quanto abbiamo creato, ciò che abbiamo trovato vero e falso, avvenimenti
che durano nel tempo, fenomeni tangibili: la condizione umana".
La mostra, con data di inaugurazione giovedì 26 novembre, resterà aperta al pubblico fino a giovedì 3 dicembre.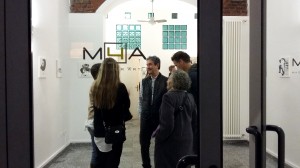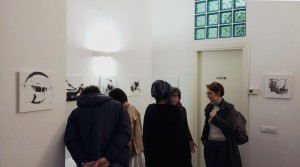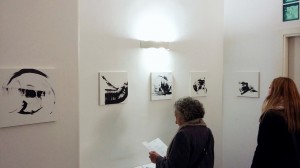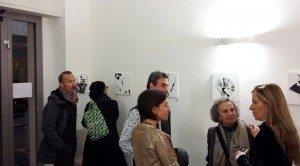 Made4Art Art Space is proud to present the first Italian solo exhibition by the American Master Thomas Masters (Chicago, 1954)
This Side Of The Mountain, with a selection of representative works of his latest artistic production.
On show 24 acrylic paintings from the series SOUL-POEMS, a group of artworks that explore the theme of human condition.
"THIS SIDE of the mountain is about what we know of our existence; this side focuses on that which we have experienced,
witnessed, felt and created; what we have found to be true and false; enduring events, phenomena that are tangible;
the human condition".
The exhibition, with opening day on Thursday the 26th November, will be open until Thursday the 3rd December.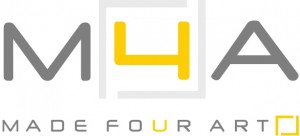 Thomas Masters | This Side Of The Mountain
M4A – MADE4ART  | Spazio, comunicazione e servizi per l'arte e la cultura
Via Voghera 14 – ingresso da Via Cerano, 20144 Milano
Inaugurazione giovedì 26 novembre, ore 18.30 | 26 novembre – 3 dicembre 2015
Lunedì-venerdì ore 10-13 / 16-19
Giovedì 3 dicembre la mostra sarà aperta con gli orari 10-13 / 15-18
www.made4art.it, info@made4art.it, t. +39.02.39813872
M4A – MADE4ART
Art space, communication and art services studio | Via Voghera 14 – entrance form Via Cerano, 20144 Milan, Italy
Opening: Thursday 26th November, h. 6.30 p.m. | 26th November – 3rd December 2015
Monday – Friday h. 10 a.m. – 1 p.m. / 4 p.m. – 7 p.m.
On Thursday the 3rd December the exhibition will be open from 10 a.m. to 1 p.m. and from 3 p.m. to 6 p.m.
www.made4art.it, info@made4art.it, t. +39.02.39813872