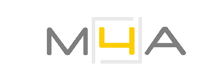 Photofestival | Gianni Otr Baggi. The mirror
EventsPast events

Gianni Otr Baggi | The mirror
a cura di Vittorio Schieroni ed Elena Amodeo
Evento: Photofestival
spazio M4A – MADE4ART, Milano
Inaugurazione mercoledì 17 maggio, ore 18.30
17-29 maggio 2017
Media Partner: Image in Progress

In occasione di Photofestival 2017, lo spazio M4A-MADE4ART di Milano presenta The Mirror, personale dell'artista
e fotografo Gianni Otr Baggi (Pavia, 1946) a cura di Vittorio Schieroni ed Elena Amodeo. In mostra una selezione di
lavori rappresentativa della più recente produzione artistica del fotografo lombardo, ricerca concettuale caratterizzate
da una profonda indagine introspettiva sul rapporto tra dimensione interiore e realtà circostante.
"In and out", dentro e fuori, un gioco di riflessi, distorsioni e richiami che metaforicamente rimanda alle relazioni che
instauriamo con noi stessi e con il contesto in cui siamo immersi. "I riflessi di luce che uno specchio emette sono
l'unica cosa che rimane inesorabile", sostiene l'artista, e la luce è la vera protagonista delle sue opere, composizioni
dove l'astrazione diventa l'elemento principale evitando qualsiasi condizionamento figurativo.
Gli scatti di Gianni Otr Baggi, frutto di un'autoanalisi rigorosa, scompongono la realtà circostante creando un
linguaggio personale, che tramite l'illusione ottica conduce all'astrazione. Lo specchio accentua, modifica, altera la
nostra percezione con risultati inaspettati: allo stesso modo le opere di Baggi prendono come spunto il mondo che
ci circonda per condurci nella dimensione interiore dell'artista, invitandoci allo stesso tempo a intraprendere un
percorso di scoperta all'interno di noi stessi.The Mirror, con data di inaugurazione mercoledì 17 maggio, rimarrà
aperta al pubblico fino al 29 dello stesso mese; un evento Expo in Città.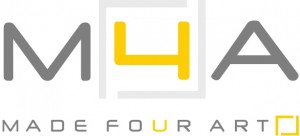 Gianni Otr Baggi | The mirror
a cura di Vittorio Schieroni ed Elena Amodeo
Evento: Photofestival
spazio M4A – MADE4ART, Milano
Inaugurazione mercoledì 17 maggio, ore 18.30
17-29maggio 2017
Lunedì ore 15 – 19, martedì – venerdì ore 10 – 13 / 15 – 19
M4A – MADE4ART
Spazio, comunicazione e servizi per l'arte e la cultura
Via Voghera 14, 20144 Milano
www.made4art.it, info@made4art.it, t. +39.02.39813872

Media Partner: Image in Progress